130th Year
"Discover the Amazing Universe."
Visit Ballarat and come to Ballarat Municipal Observatory Museum and Learn about the Cosmos with our 3D Astrotour theatre, view planets & stars with our modern & historical telescopes.
 Things to do and Places to Stay before or after your visit or ask our Demonstrators for a copy of the Visitors Guide to Ballarat.

Gift Vouchers are available for the Science Shop or for 3D Tours and Viewing.
The 2017 Calendar packed with Astronomical images, maps and information is now available in our Science Shop

Bookings essential for all times and events on 03 5332 7526 or after hours on 0429 199 312.

NB  Opening  hours are stated below, and the Observatory will be open to late with a booking for 
3D Movies, tours and viewing. Bookings essential for viewing.
Note: It would be appreciated if you could book by 3.00pm on the day of your visit.
PROGRAM
Check each days opening times, as they vary. If you are visiting Ballarat on a day when the Observatory is closed, but the evening is looking perfect, and you cannot come on another evening, ring us to book in a visit, by 3pm, we are verrrry flexible.

The Third Rock Cafe bookings for main meals essential.
Book on 03 5332 7526 between the above hours or on  0429 199 312 outside these hours.

Our Science Shop  is open the same hours as above.
Sun – Mon the Observatory is closed unless there is a pre – arranged booking

or special event on.

For help in planning your visit, refer to the Diary of Phenomena below and the Frequently Asked Questions.
To Subscribe to our Events listing click here to download the iCal Calendar onto your iPhone, iPad or Computer
What's on at the Observatory
For Information about Current & Future Projects and to make a Donation, click this link

The Ballarat Municipal Observatory and Museum and Ballaarat Astronomical Society are Friends of the Canadian Corridor and extend the Canadian Launch Invitation to you to attend this very important addition to maintain our dark skies to the South, preserve the fauna and flora, and provide a spectacular recreational area for future generations, the Canadian Regional Park. The RSVP has been extended to the middle of next week and you can also reply to Geoff on jeffie1952@hotmail.com.
Friday 5th August 1-2pm Earth Ed Centre Olympic Ave Mt Clear
Ballarat has another short listed finalist in the 2016 David Malin Awards, congratulations to Svantje Mertens.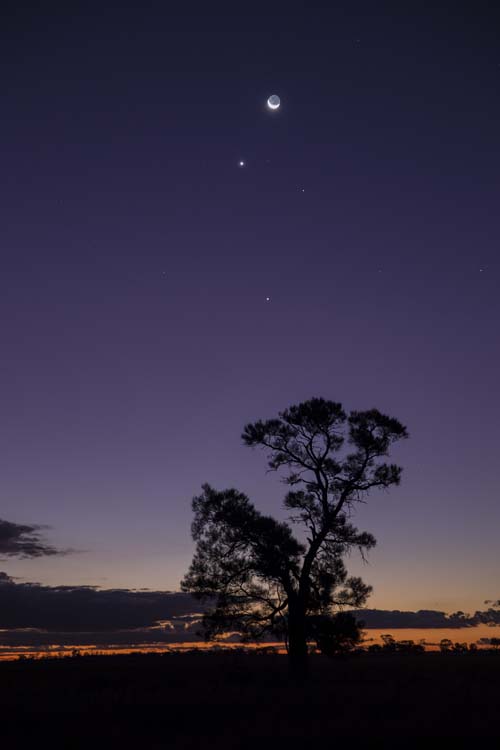 ________________________________
Diary of Astronomical Phenomena
Sunrise and Sunset Times Ballarat

How good is your backyard sky? Find out here- Light Pollution-What is It?