Program for June – NB: Saturday June 30th is Asteroid Day Special Program provided.

Casual visitors welcome on Tuesday, Thursday and Saturday 1.30pm – 5.00pm Bookings required for all others times
Evening Program the Observatory will only be open if a firm booking is in place – Bookings essential on 0429 199 312 or email bas@cbl.com.au – for  Tuesday, Thursday and  Saturday only.

BOOKINGS and COSTS HERE   – Bookings for Groups any time – Discount for certain groups contact 0429 199 312 to discuss.
1.30pm Observatory and 3rd Rock Cafe open.
1.30pm Camera Obscura
1.45.00- 2.00pm Tour of the Telescopes
2.00pm Safe Solar Observation  if fine and Radio Telescope or virtual sky if cloudy – Our Sun presentation
2.20 -3.10pm Capturing the Cosmos Movie – All-sky astronomy is a new way of looking at the sky to better understand our Universe
Scienceworks  partnered with the ARC Centre of Excellence for All-Sky Astrophysics (CAASTRO), and the show highlights current research being carried out by astronomers within Australia.
New and innovative telescopes such as SkyMapper in NSW and the Murchison Wide-field Array in WA, have been designed to survey large sections of the sky. They are finding things we've never seen before and will help us to better understand our Universe. Narrated by award-winning Australian Actor Geoffrey Rush. Suitable for ages 8 years and up.
3.10 – 3.30pm Rosetta – This European Space Agency mission with support and instruments from NASA traveled on a ten-year journey to catch the comet "67P/Churyumov-Gerasimenko" and answer some of our questions about comets.This view shows Comet 67P/Churyumov–Gerasimenko as seen by the OSIRIS wide-angle camera on ESA's Rosetta spacecraft on September 29, 2016, when Rosetta was at an altitude of 14 miles (23 kilometers). Credits: ESA/Rosetta/MPS for OSIRIS Team MPS/UPD/LAM/IAA/SSO/INTA/UPM/DASP/IDA
3.30 – 4.00pm Telescope 'Telescope' is a stereoscopic film detailing the evolution of astronomy tools. From humble beginnings using small glass lenses, to enormous modern telescopes, this film covers the fundamental concepts of optical and radio astronomy. Dr. Alan Duffy takes a look at how our understanding of the universe is shaped by advances in telescope technology.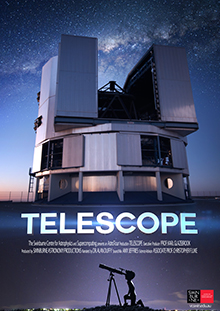 June Evening Program BOOKINGS ESSENTIAL
500 -5.30pm Mars 3D Movie – Close approach This year Mars will come close to the Earth, as it does every 15 years, find out more about our close neighbour with NASA program.  Mars Credit: Courtesy NASA/JPL-Caltech
5.30pm Viewing at the telescopes.